This is Roger. He is a digital marketer wearing an elegant black jacket, white shirt, a tie and stylish black pants. Roger was drawn in a flat vector style and can fit many different projects. The package contains 140 different poses and concepts. The poses include 70 gestures and 70 concept illustrations. By downloading this pack you will get the illustrations in .svg, .eps, .png and .ai formats.
Comes with an easy to use symbol library
Includes all future updates of the pack
Multiple file formats:
.svg .eps .png .ai
19. Digital communication
27. Sitting with arms crossed
31. Sitting with open arms
37. Sitting with an big red arrow left
38. Sitting with a green blank sign
39. Sitting with an big red arrow right
40. Arms crossed and thinking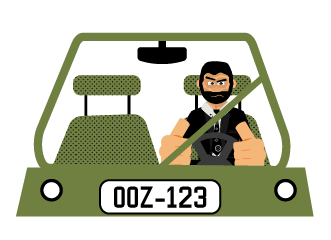 51. Next to a video screen
52. Behind a desk with a laptop
60. With a big purple sign
62. Pointing on a pie diagram
63. Pointing on a blank screen
66. With a white blank sign
71. Reach your destination
80. With a blank white sign
81. With a blank white sign
91 With a big blank white sign
92. With a big blank white sign
107. Pointing and looking up
108. Pointing left with two hands
110. Holding the head with two hands
112. Show right with two hands
126. Next to a screen with pie chart
128. Ext to a screen with a graph
129. Trying to solve a problem
131. Comes up with an idea
Here are few examples of how you can use our illustrations on your web and mobile projects.
The package comes with a symbol library that makes it easy to edit and create new poses.
Download this illustrations pack right now and breathe life into your projects.
You must log in and be a buyer of this download to submit a review.