Get a Glimpse Into What We Can Do for You
We can provide custom and fully rigged puppets for Adobe Character Animator, character illustrations, background illustrations, NFT crypto arts, entire NFT collections, randomly generated series, explainer videos, and more.
We can also customize an existing puppet or an illustration to fit your project requirements.
Unique Character for Animation
Custom Puppet for Adobe Character Animator
We can create a unique digital puppet you can use in Adobe Character Animator app, easily create videos that will help you stand out on social media, explainer videos, educational material, animated series, and more.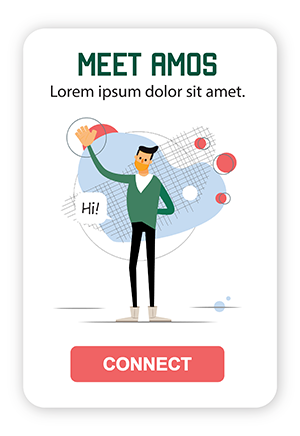 Illustrations for Any Purpose
Colorful and engaging illustrations for your presentations, websites, mobile apps, and any other cool projects you may have.
Some Example Illustrations
NFT, NFT Characters, NFT Collectibles
We can create unique artworks you can sell as NFT. Those can be individual collectibles as well as small, big, and giant NFT collections.
NFT GIFS, Animated Characters
We can create animated NFT series. By creating a character and customizing it with different variations we can produce entire animated collections. 
Illustrations for Children's Books & Games
Expressive and memorable illustrations that will breathe live into your stories.
Some Example Illustrations
We can create engaging explainer videos with custom characters, backgrounds, and animations to get your message crossed.
Customizing an Existing Puppet
If you liked a puppet on our website but you need it slightly altered to fit your brand/project, we can make the changes.
Small Changes Can Make a Big Difference
We can change the skin color of our puppets, or change the overall colors to match your brand.
A puppet from the website can wear anything you like. We can make any businessman wear beach clothes, turn him into a fireman, chef, or anything you like.
Each of the puppets on the website comes with many premade animations to simplify your recordings, You may need some extra replays. We can do that for you.
Adding a unique head to any puppet will make it look and feel unique. 
Any of our puppets can turn into doctors, chefs, police officers, construction workers or any other profession. We can change the outfits and add accessories to make the transformation reliable. 
We can add new glasses, a new hat, scarf, bag, headphones, facemask, trophy, or any other accessory you want your character to wear or hold.